K-Nearest Neighbor and Naive Bayes Classifier Methods for Expedition Service Comparison Analysis of User Sentiments
Nurul Hikmah

Universitas Jenderal Achmad Yani Yogyakarta

Muhammad Habibi
Keywords:
Sentiment Analysis, K-Nearest Neighbor, Naïve Bayes Classifier, Expedition Service, Text Mining
Abstract
Depending on the service chosen, expedition is one of the freight forwarding companies that operate in the domestic market. The availability of expedition services can make it easier for traders to transfer items to purchasers who conduct online transactions, as well as encourage shipping businesses to collaborate with online dealers. The JNE, JNT, and Pos Indonesia excursions were utilized in this study. The goal of this project is to develop an analytical model that will make it simpler for online merchants to find collaborators for effectively and securely transporting their goods. Based on user sentiment on the social networking site Twitter, this study uses sentiment analysis.  With the keywords "JNT, JNE, and Pos Indonesia," this study compares the accuracy results using the Naive Bayes Classifier (NBC) and K-Nearest Neighbor (KNN) algorithms. According to this study, testing accuracy for the NBC method was 80% and training accuracy was 83%. While the accuracy of the KNN approach is 68%. According to public opinion, the JNE expedition is the best one for distributing products, scoring 68.58% in favor of it and 30.64% against it.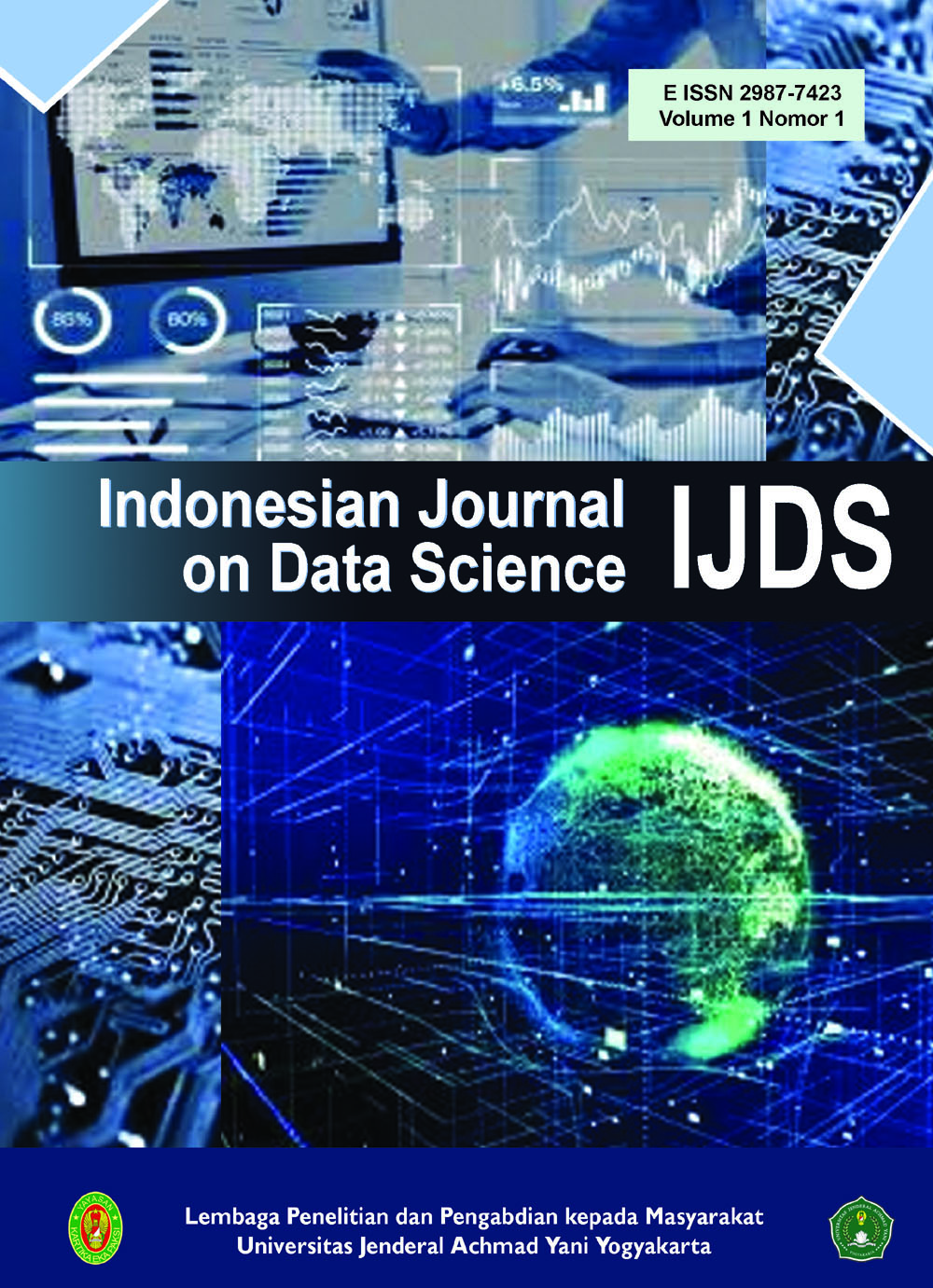 Copyright (c) 2023 INDONESIAN JOURNAL ON DATA SCIENCE
This work is licensed under a Creative Commons Attribution-ShareAlike 4.0 International License.